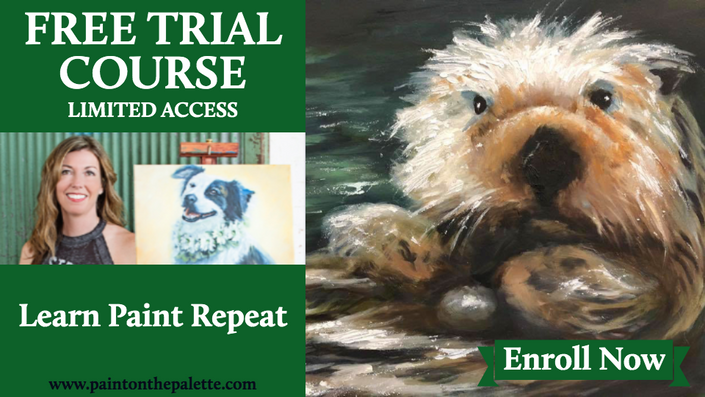 Paint this Otter! - Available for free for a Limited Time!
Step-By-Step Oil Painting Instructional Video - Palette Knife and Scumbling
Watch Promo
This is a FREE 5 Day TRIAL access to the course "Otter Oil Painting",
For Unlimited Access to Otter Oil Painting Course.
One of the top reasons that creatives do not move forward with an instructor is because they are not sure if they'll mesh well or they are sure how it will work.
Artist Stephanie Weaver is removing this barrier by giving you 5 days Free Limited Access Trial
Register now to learn how to paint this otter FOR FREE for a Limited time!

You'll be provided with full access to all of the training materials for a limited time, this includes:
COURSE CONTENTS

Section 1: Pre-course Information
How this course works (video)
Supply List (PDF)
Section 2: Supplemental Materials and Videos
50% off Coupon Code for Pre-Drawn Canvas
Painting Reference Images (2 images) - Limited Access
How to Draw Out The Painting (video)
How To Seal The Drawing (instructions)
Color Mixing Guide (PDF) - Limited Access
Section 3: Otter Oil Painting Step-by-Step
Introduction (video)
Brushes and Palette Setup (video)
Mixing Paint Colors (video)
How to Paint the Otter (video)

(Note: the free version includes ads, and is provided in one long video rather than the easily digestible and professionally edited)
Section 4: What's Next
Leave a Review
Share Your Success!
Frequently Asked Questions
When does the course start and finish?
The course starts now as soon as you enroll and ends in 5 days! This is a free trial with limited access to training modules so that you may see the value that I provide.
How long do I have access to the course?
After enrolling, you have limited access to this course across any and all devices you own for 5 days. At the end of the 5 day trial you will be automatically unenrolled in this course. HOWEVER, you may gain full access to the unlimited course for lifetime access by clicking here.
What if I am unhappy with the course?
We would never want you to be unhappy! While you will be automatically unenrolled in the course after 5 days so there isn't specific action you'd need to take, but we strive to help our fellow creatives: please feel free to email Stephanie know what your questions/concerns to
[email protected]
Why the limited access?
Unfortunately, there are people who will rip off the course and try and sell it as their own. As a result we have made it a bit harder to steal by limiting access to downloadable content and including ads for Stephanie's other courses.
What is included in the Unlimited Access version of this course?
The Unlimited Access version of this painting course includes: - 5 professionally edited step-by-step painting modules - full screen view of the palette and canvas - downloadable Otter Mixing and Instructional Guide - downloadable reference drawing and painting images
Your Instructor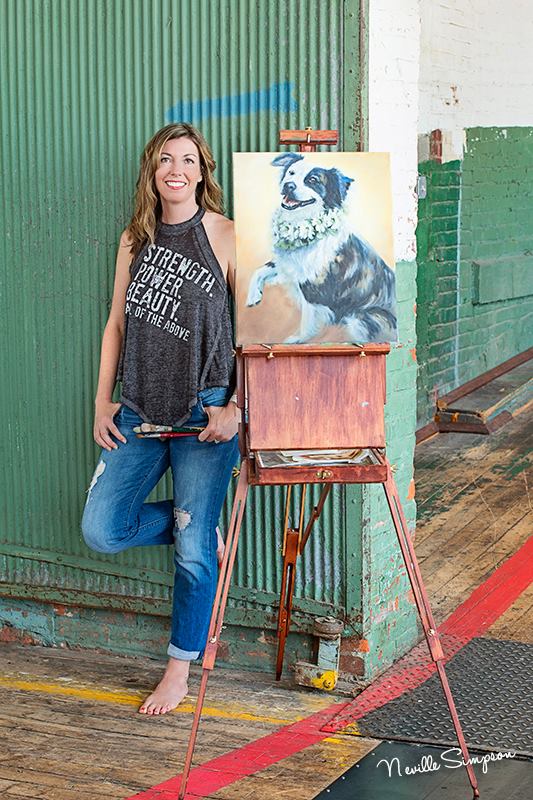 Artist Stephanie Weaver is based out of Huntsville, AL. She paints realistic landscapes, still life, pet and children's portraits with a preference of oils using either an alla prima technique or the renaissance technique of applying thin glazes.